Misc
Published on August 30th, 2023 | by AlexandreG.
0
Jimi Hendrix Funeral: Remembering a Rock Icon's Legacy and Tributes
---
Jimi Hendrix stands as an icon, a maestro whose innovative guitar wizardry and genre-defying sound reshaped the very fabric of rock and roll. His legacy, like the melodies he crafted, transcends time, continuing to inspire and captivate generations.
The day Jimi Hendrix died
Jimi Hendrix passed away on September 18, 1970, at the young age of 27. He was discovered unconscious but still breathing in the apartment of his then-girlfriend, Monika Dannemann, located at the Samarkand Hotel, 22 in Notting Hill, London. Following her discovery, an ambulance was promptly summoned, and Hendrix was later pronounced deceased at St Mary Abbots Hospital.
Jimi Hendrix funeral took place in the city of his birth, Seattle, in the 1st of October. Hendrix's death had suspicious circumstances and was always treated as an 'open case'. However, the funeral was an emotionally charged solemn affair.
Who attended Jimi Hendrix's funeral?
The funeral of Jimi Hendrix took place at the Dunlop Baptist Church in Seattle, Washington. A procession of 24 limousines carried Hendrix's family and friends. The funeral drew a crowd of over two hundred individuals, among them were prominent musicians including the original Experience members Mitch Mitchell and Noel Redding, along with Miles Davis, John Hammond, Johnny Winter, Eric Burdon and members of Derek and the Dominoes.
During Jimi Hendrix's funeral ceremony, poignant moments were shared with the attendees. Gautier, among others, recited lyrics from Jimi's songs such as "Electric Church (Red House)" and "Angel." The solemn atmosphere was further enriched by the resonant melody of the song "When the Saints Go Marching In."
Amid the musical tributes, Eric Burdon, a confidant of Hendrix, lent his voice to a rendition of "The Lord Is in This Place, How Dreadful Is This Place." Additionally, Pastor Patrinell Staten Wright's voice wove threads of emotion through the air—a poignant symphony of tribute.
Where is Jimi Hendrix buried?
Jimi Hendrix was cremated after his death, and his ashes were interred at Greenwood Memorial Park in Renton, Washington, a suburb of Seattle. He was originally placed in a family plot there after his death in 1970. However, in 2002, his remains were moved to a more elaborate memorial site within the same cemetery. This memorial site has since become a place of pilgrimage for many of his fans from around the world. The decision for cremation and interment in Renton was made by his family, as it is close to his childhood home in Seattle.
---
Was Jimi Hendrix's funeral private or public?
Jimi Hendrix's funeral, which took place on October 1, 1970, was a private affair. It was held primarily for family, close friends, and a few key figures from the music industry. Given Jimi's immense popularity and the shock of his sudden death, the decision to keep the funeral private was likely to allow those close to him to grieve without the overwhelming presence of media and the broader public.
Who spoke at Jimi Hendrix's funeral?
Several individuals shared their memories and reflections. Notably, Jimi's father, Al Hendrix, offered heartfelt words about his son's life and the legacy he left behind. While it was a private ceremony, it was attended by several notable figures from the music industry. Members of his band, like drummer Mitch Mitchell and bassist Billy Cox, were present. Other prominent musicians who came to pay their respects included Johnny Winter and Buddy Miles. These attendees highlighted the respect and admiration Hendrix garnered among his peers, as they came together to mourn the loss of a fellow artist and friend.
---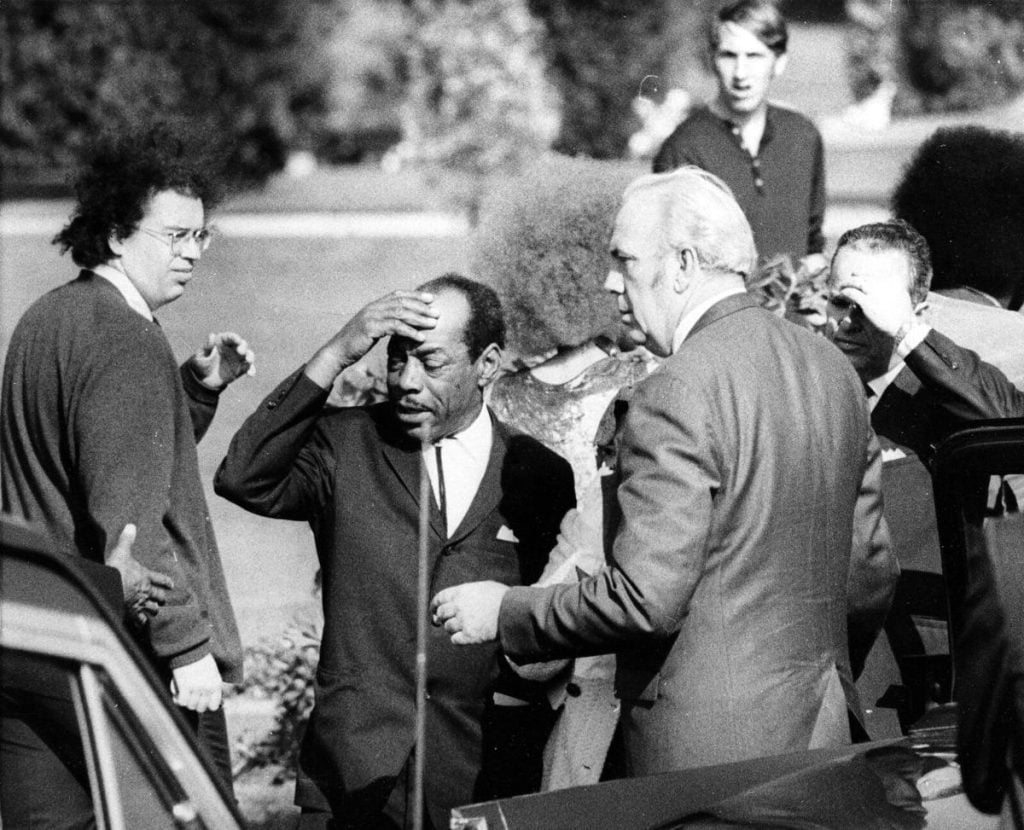 ---