Misc
Published on August 9th, 2023 | by AlexandreG.
0
Jimi Hendrix's Favorite Guitars: A Closer Look At His Primary Choices
Few names shine as bright as Jimi Hendrix when we talk about guitars. A virtuoso, an innovator, and a master of the six-stringed, Hendrix's influence on the world of music is immeasurable. What's more, his connection with his guitars bordered on the metaphysical – each strum, each riff, was a conversation between him and his beloved guitars. From the iconic Fender Stratocaster to the revolutionary Gibson Flying V and the commanding Gibson SG, Hendrix's relationship with his guitars transcended the ordinary dynamics of player and instrument. These guitars became the means for his artistic expression, enabling him to create melodies that marked a generation. Let's take a closer look at some of his favorite guitars and explore some of the finest songs he composed using his beloved instrument.
Why did Jimi Hendrix choose the Fender Stratocaster?
Jimi Hendrix's fondness for the Fender Stratocaster was deep-rooted, extending beyond its versatile tonal range. This guitar became his canvas for transcending musical genres. Its distinct tonal palette, complemented by three single-coil pickups. The Stratocaster's comfortable design allowed Hendrix to execute his signature onstage theatrics, culminating Its crowning moment in Woodstock, where Hendrix's rendition of "The Star-Spangled Banner", was a turning point in the history of the counter-culture movement.
The Transformative Power of the Gibson Flying V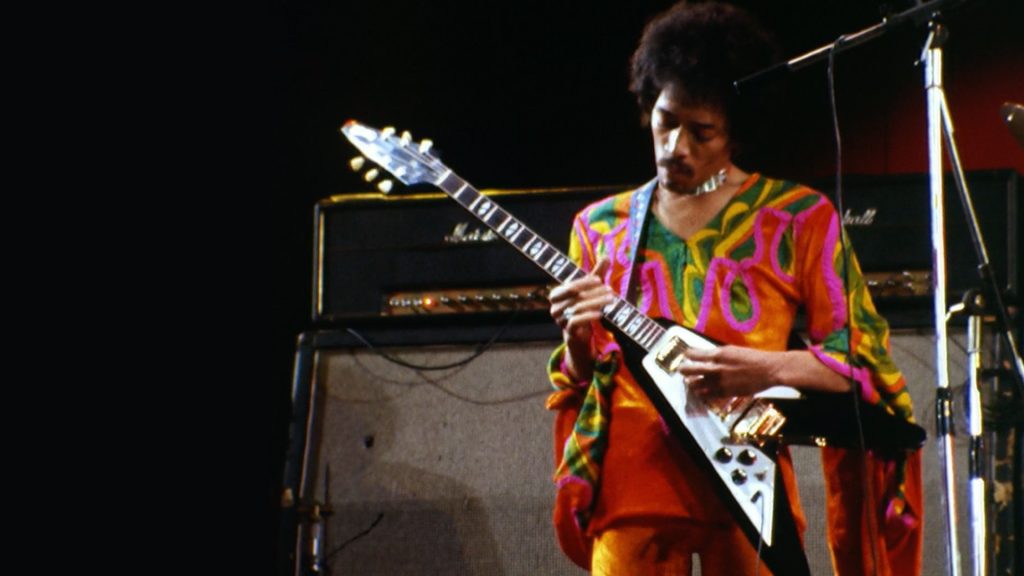 Jimi Hendrix's mark on the Gibson Flying V was transformative. Flipped and strung left-handed, it turned into a way for his unique creativity to flow. The guitar's unique shape enhanced his bluesy expression, evident in performances strong live performances, like "All Along The Watchtower" and a epic soloing on "Machine Gun", all of that just weeks before his passing.
What role did the Gibson SG play in Hendrix's music?
The Gibson SG assumed a pivotal role in Jimi Hendrix's musical journey, in the later phases of his career, the Gibson SG became Jimi Hendrix's sonic ally. On September 9, 1969, for his second appearance on "The Dick Cavett Show" Hendrix played a right-handed 1967 Gibson SG (strung lefty) for a medley of "Izabella" and "Machine Gun."
…