Misc
Published on April 17th, 2015 | by AlexandreG.
0
The Sound of Silence: Life Without Music
It was actually Nietzsche that said, "Life without music would be a mistake."
Although he did die over 100 years before we were blessed with Bieber, One Direction, and the Kaiser Chiefs. So we're not sure he would still agree. But we certainly do.
Of course, we could certainly live without the Kaiser Chiefs (who couldn't?) but a world without music would be difficult to bear. And we're not the only ones who would be crushed. Whether you're sitting in an office or pumping yourself up for a sporting event, a lack of music would have a dramatic difference on how we behave.
In fact, a recent report from the EPT10 Vienna by PokerStars revealed that most players would rather live without TV than music – which, in a world of Game of Thrones and House of Cards, is quite the statement.
But what would actually happen if the world was without music? Well, there'd be no charts for sure, so in the spirit of keeping them burning bright, we countdown the top 10 ways that having no music would affect our lives…
A New Entry At 10: Radios Would Be Non Stop Talking…
The radio talk show. It's an integral part of broadcasting. We love a phone in to air our views on everything from politics to football, broken up by a hit record of the day. Except without music, there's no Rihanna, no Take That, no Ed Sheeran to break up play. We're left with non-stop talking.
Could we handle that? A radio show where the adverts would probably be a welcome break. Where we'd all of a sudden find a man talking about car insurance better than another caller ringing in about why the traffic lights on the ring road should be removed. We'd rather the dead air.
Down One: Nightclubs Like Libraries
There are plenty of songs which can clear a dancefloor. Any Chris Brown track will do that. Or Bieber. But no music at all; now there's a definite mood killer.
Picture the scene. It's Friday night, the lights are low, and you're not looking out for a place to go, because you've found one. And the cocktails are flowing. There's a pretty lady at the other side of the bar, and she's giving you the eye. The eye that tells you it's time to bust some moves and shuffle on over there. But wait, where's the music? You can't go hip swinging over there without a beat to dance to. Can you?
A Non-Mover At 8: Ads Without Jingles

An advert without a jingle is not an advert. Without a catchy song to hum along to it really hasn't got our attention. Some of the most memorable adverts in history are with thanks to their jingles. If it wasn't for some clever ad men playing with music, we wouldn't have the infamous Cornetto advert. Or McDonalds wouldn't be "lovin' it" *whistles*. And we can't have that, can we?
Up Three To 7 It's No Dramatic Music In TV Shows
You've been ran through the ringer in the last episode of the House of Cards season (don't worry, no spoilers), you've spent the best part of 12 hours watching it, and you're anticipating a climax. Except you're not quite sure when that will come. A dramatic pause without music just looks like Spacey's fluffed his lines. And Claire's running scenes without a soundtrack just seems like the camera man has a bit of a thing for her buttocks.
Climbing To 6 There's No Entrance Music
Can you smell what The Rock is cooking? No, and you can't hear what's sizzling either because without music, there'd be no ring music. The music to gee up a crowd, to gee up an athlete.
Floyd Mayweather takes on Manny Pacquiao in just a few weeks at the MGM Grand, and you can guarantee that the fight would only be half as exciting for fans without music. The ring walk is the tense few moments before a fight. It builds the anticipation and the drama. Without it, it'll look like the Pacman is just walking to the shops in his trunks.
At 5 And Climbing: What Could We Whistle To?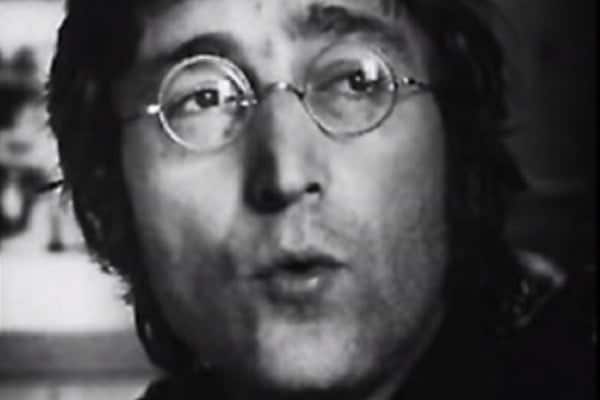 Without music, a postman's job would be dull. Out on the beat, delivering letters, and nothing to whistle to.
That jolly sound as he comes down your driveway, it almost takes away the anger of being woken up by him. There's something very happy about whistling, and unless it's the funeral march being whistled, or someone out of tune, then it's always welcomed. The whistle is seemingly dying out, but we want it back!
In at 4: Film Scores Would Be Dull
Banish music from the world and Drive would essentially be a silent movie. Beyond Ryan Gosling's few lines in the film, it's pulled along by a kick-ass soundtrack. Remove that and you're left with a few words a minute by the Canadian.
An incredible amount of films are carried by superb soundtracks, and in face if it wasn't for the right music, many wouldn't be the same. Could we imagine that scene from Ghost without Unchained Melody? We think not.
Into The Top Three Now With No Pop-Star Spats
Whilst missing music would be enough to send us mad, the rivalries, gossip, and spats would be certainly something we'd miss. We love bands having a go at each other. Whether it be Liam Gallagher snarling at his brother, or Kanye dissing Beck at the Grammys, we love it.
Without music, we'd have to watch pub fights from a distance, and that can be risky. Believe us…
Knocked From The Top Spot Into 2: Where Would We Get Motivation From
Music is more often than not our inspiration. It's what gets us pumped up. It gets us through seven hours in the office. And it certainly gets us through our 10k runs. If it wasn't for Eye of the Tiger, Rocky wouldn't even have made it to the top of the steps.
Let's face it, without music we'd all be lazy slobs with no motivation, glued to the couch watching TV with no theme tunes and adverts with no catchy jingles to make us buy Cornetto.
And At Number 1 This Week: No Barry White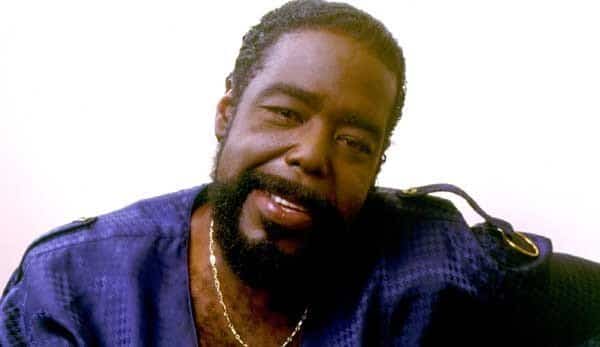 And finally, we'd be without Barry White, the man who makes every other man's job easy. Without Barry White, the art of seduction would need redefining. And we're not prepared for that.
We can't live in a world where You're the First, the Last, My Everything and Can't Get Enough of Your Love, Babe don't exist. His smooth, manly voice relaxing you and your partner into a night of passion. It's every man's move. Music must live on!