Live Shows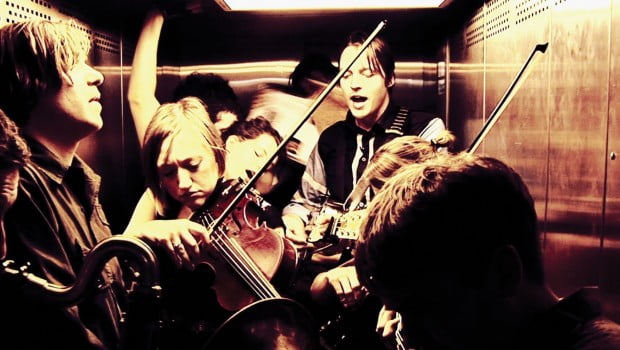 Published on October 3rd, 2013 | by AlexandreG.
0
Arcade Fire Tour for 2014
Arcade Fire don't give concerts in 3 years , in the meantime the band have announced the first couple of  tour dates that will serve for support their forthcoming album, 'Reflektor'. They will join Blur and Pearl Jam on Australia's Big Day Out touring festival in January.
Big Day Out Festival 2014 Dates:
01/17 – Auckland, New Zealand
01/19 – Gold Coast, Australia
01/24 – Melbourne, Australia
01/26 – Sydney, Australia
01/27 – Sydney, Australia
01/31 – Adelaide, Australia
02/02 – Perth, Australia
Visit the festival's website for ticket information and additional festival details. While there's no more updates about dates, check out the setlist that has been played in their last appearances in September:
Arcade Fire Setlist: (according to the latest gigs on September/October)

'We Exist'
'Reflektor'
'Normal Person'
'Joan of Arc'
'Sprawl II (Mountains Beyond Mountains)'
'It's Never Over (Oh Orpheus)'
'Here Comes the Night Time'
'Flashbulb Eyes'
'You Already Know'
'Afterlife'
'Neighborhood #3 (Power Out)'
'(Unknown)'
Encore:
'Haiti'