Misc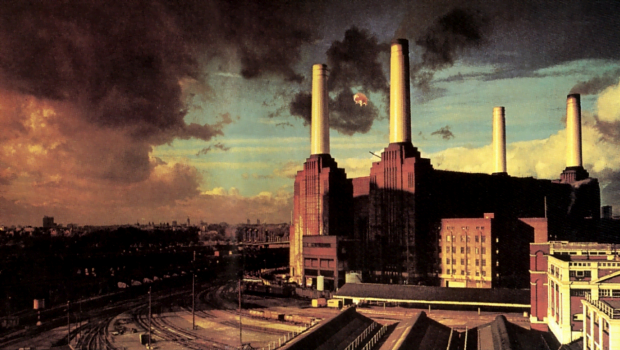 Published on January 25th, 2013 | by AlexandreG.
0
Best Pink Floyd Albums – Part 3
1967 – The Piper At The Gates Of Dawn
1971 – Meddle
1973 – Dark Side of The Moon
1975 – Wish You Were Here
1977 – Animals
1979 – The Wall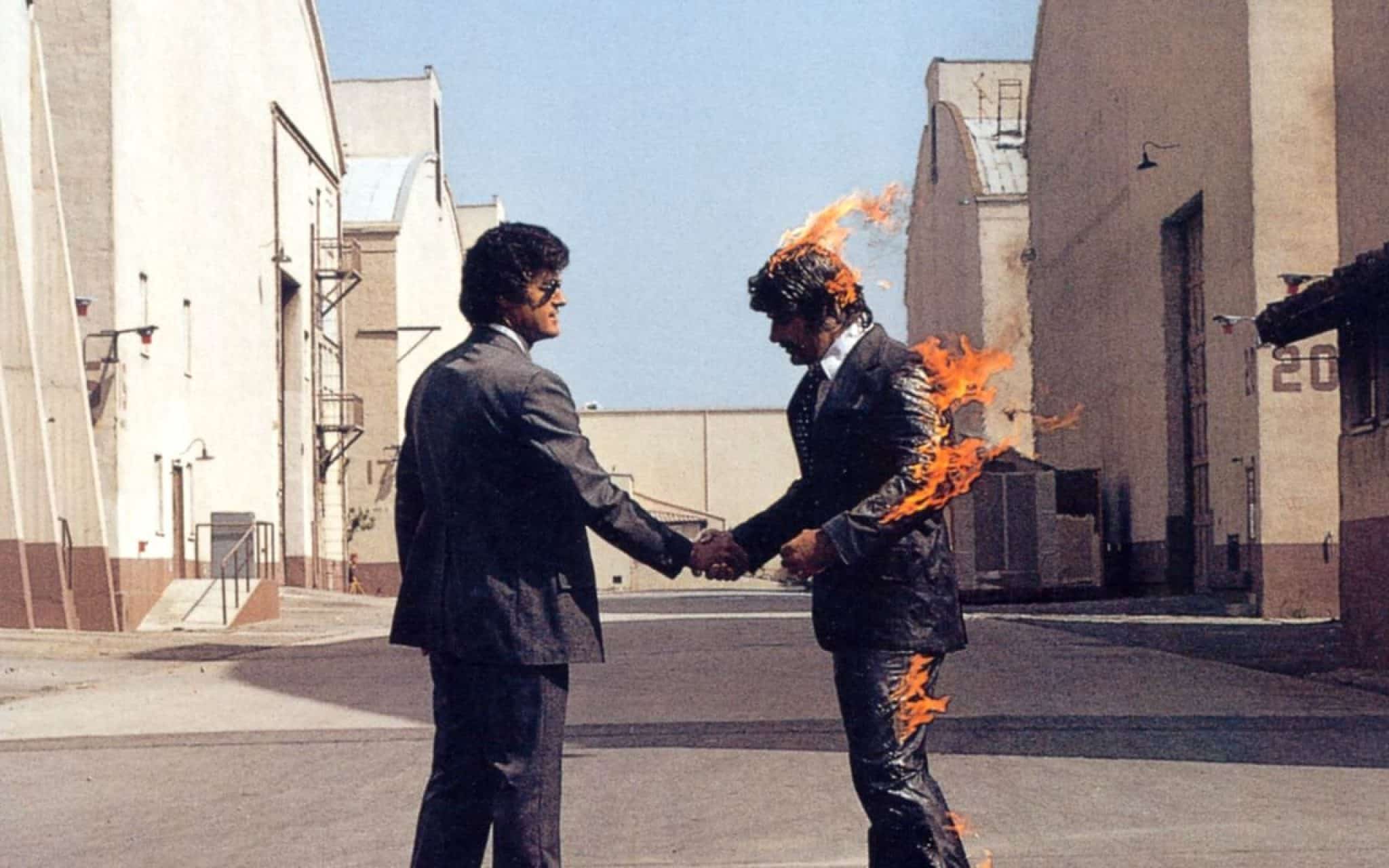 WISH YOU WERE HERE:
Wish You Were Here is another glorious album by Pink Floyd. They were on the top of the world by 1973, when they released Dark Side of the Moon. Once arrived to that status, the band found themselves at a crossroads on how to give continuity to the colossal Dark Side of the Moon, which over the years became one of the biggest-selling albums of all time. It is worth to saying that the production quality, and the musicianship of both albums, has rarely been surpassed by anyone.
The band was focused on former lead vocalist Syd Barrett for the subject matter of the album. Tells the legend that Syd have been watching the recording of Shine on You Crazy Diamond and casually asked David Gilmour if he needed help with the guitars. He was fat, bald and spoke very slowly. At first no one recognized him except Roger Waters, once identified him by the look, could not hold back the tears.
Created during a time of great angst amongst the band, it becomes more and more apparent that Roger Waters was taking care both lyrically and musically the direction of the band. Wish You Were Here really has to be listened to all the way through from start to finish. The album is obviously dominated by Shine on You Crazy Diamond, which if it is really a tribute to Syd Barrett, is one of the most touching and beautiful tributes ever written in modern music. The 26 minutes of this massive composition divided into 9 parts – which open and conclude the album – is one of my favorite songs of Pink Floyd. Shine on You Crazy Diamond is also one of the best songs ever, period.
Welcome to the Machine follows the opening epic, and is a direct criticism of the music industry as money making, and features guest singer Roy Harper on lead vocals, it is dominated by Wright's organ. The next track, Have a cigar displays David Gilmour's guitar at its absolute best. Have a Cigar is also a much more straight forward track than Welcome to the Machine, focusing on a more simple and rock sound, being built around a catchy electric guitar and bass riff. The track that gives title to the album Wish You Were Here, talks about what they thought was the collapse of the group as such, and is also again a tribute to Syd Barrett. Gilmour uses a twelve-string guitar to perform the intro before a fuller acoustic solo starts to play over the intro, known in every corner of the world.
The ninth studio album by Pink Floyd, Wish You Were Here, was released in September 1975, and reached number one in both Britain and the United States, and has sold worldwide more than 13 million copies.
ANIMALS:
The iconic picture from Animals, of a pig that flies over a power station in London, make the entrance to a new Pink Floyd Sound. Many defend that this is an album of response given to this new wave of young musicians in the midst punk explosion, others think this statement is crazy and believe animals is a prog-rock album through and through.
Alongside the aggressive lyrics from Waters, classified some people as Dogs (businessmen and politicians), Pigs (the aristocracy) and Sheep (weak people), all band come more intensive on this one, and more than any other Pink Floyd album this is a rock album. Waters finally assumes absolute domination of the band, Gilmour has only a single co-writing credit (in Dogs), and Wright, doesn't get any writing credits.
Aside from the acoustic ballad Pigs on the Wing , which opens and concludes the album, Animals consists in three songs, all of which exceed ten minutes in length. Dogs is a another epic among others like Echoes, Shine on You Crazy Diamond, with seventeen minutes. In this one we can hear David Gilmour sing with passion the words that he never wanted to sing. Gilmour offer here another collection of great solos among his best ever. This song contains either one of my favorite parts from Wright's synths mixed with sound effects.
Pigs ( Three Different Ones ) starts out with beautifully bass lines and its 'only' eleven minutes long and opens with some angry guitar to match the Roger Waters lyrics, the pigs noises throughout are a wonderful idea, the melody rocks. The angriest moments on the whole record.
Sheep is another surprisingly heavy and unsettling number that carries its ten minutes quite nicely. It features excellent playing from all involved, particularly Gilmour as usual.
The acoustic Pigs On The Wing 2 that brings the album to an absolute close, making it like a cycle. A masterful concept
The song structures and musicianship on this record show why Floyd are the great band that they are considered today. The tracks are upbeat and more 'rock' than anything they had done before, epic arrangements combined with great lyrics and singing, make this on the podium of Floyd's best overall work. The main reason it was not a great success like Dark Side of the Moon and Wish You Were Here, was due to the fact that there weren't any radio friendly tracks.
THE WALL:
The wall is an ambitious work, between a conceptual album and an opera rock (will give also rise to a movie), more than a truly Pink Floyd album.It is another Roger Waters baby, a tale of a musician oppressed by the cruel world , just like in the previous Animals.
It contains a lot of good songs like Another Brick in the Wall, Young Lust, Hey You, Run Like Hell and Comfortably Numb (with the most amazing solo guitar ever made by David Gilmour). And I will never forget the double compact disc, because it was my first album purchased by my own pocket (good choice I know).
The ambivalence is dark and violent, but the production of Bob Ezrin, offers a unique power  to the entirely band, even for the Floyd's standards.  Far away from the psychedelic era of Piper at the Gates of Down, Pink Floyd , they managed to reinvent themselves and be in tune with the time. The success was huge and predictable.
Waters's relationship with Wright broke down, he felt that Wright was not doing enough to help complete the album. The band were rarely in the studio together. Gilmour says : 'I think things like Comfortably Numb were the last embers of mine and Roger's ability to work collaboratively together'
The Wall was their last great album,It had sold over 23 million, and in the end Pink Floyd wasn't killed by Punk's.
In Between the production of Animals and The Wall, Gilmour take a time of from Pink Floyd, and recording his debut solo album, he says about it: 'This album (David Gilmour) was important to me in terms of self-respect. At first I didn't think my name was big enough to carry it. Being in a group for so long can be a bit claustrophobic, and I needed to step out from behind Pink Floyd's shadow."
'a requiem for the post war dream
by roger waters
performed by pink floyd'
You can read this on the back disc from original Final Cut edition, and it's say all. Waters was totally and absolutely tired of the band and will assume the role of a dictatorial tyrant, and someone says Gilmour wasn't exactly inspired during this period too. It was the end of the magnificent Floyd period.
Remember when you were young, you shone like the sun.
Shine on you crazy diamond.
Now there's a look in your eyes, like black holes in the sky.
Shine on you crazy diamond.
You were caught on the crossfire of childhood and stardom,
blown on the steel breeze.
Come on you target for faraway laughter,
come on you stranger, you legend, you martyr, and shine!
You reached for the secret too soon, you cried for the moon.
Shine on you crazy diamond.
Threatened by shadows at night, and exposed in the light.
Shine on you crazy diamond.
Well you wore out your welcome with random precision,
rode on the steel breeze.
Come on you raver, you seer of visions,
come on you painter, you piper, you prisoner, and shine!
 You gotta be crazy, you gotta have a real need
You gotta sleep on your toes, and when you're on the street
You gotta be able to pick out the easy meat with your eyes closed
And then moving in silently, down wind and out of sight
You gotta strike when the moment is right without thinking.
And after a while, you can work on points for style
Like the club tie, and the firm handshake
A certain look in the eye, and an easy smile
You have to be trusted by the people that you lie to
So that when they turn their backs on you
You'll get the chance to put the knife in.
You gotta keep one eye looking over your shoulder
You know it's going to get harder, and harder, and harder as you get older
And in the end you'll pack up, fly down south
Hide your head in the sand
Just another sad old man
All alone and dying of cancer.
And when you loose control, you'll reap the harvest you have sown
And as the fear grows, the bad blood slows and turns to stone
And it's too late to loose the weight you used to need to throw around
So have a good drown, as you go down, all alone
Dragged down by the stone.
I gotta admit that I'm a little bit confused
Sometimes it seems to me as if I'm just being used
Gotta stay awake, gotta try and shake off this creeping malaise
If I don't stand my own ground, how can I find my way out of this maze?
Deaf, dumb, and blind, you just keep on pretending
That everyone's expendable and no-one has a real friend
And it seems to you the thing to do would be to isolate the winner
And everythings done under the sun
And you believe at heart, everyone's a killer.
Who was born in a house full of pain
Who was trained not to spit in the fan
Who was told what to do by the man
Who was broken by trained personnel
Who was fitted with collar and chain
Who was given a pat on the back
Who was breaking away from the pack
Who was only a stranger at home
Who was ground down in the end
Who was found dead on the phone
Who was dragged down by the stone.
Hello,
Is there anybody in there
Just nod if you can hear me
Is there anyone at home
Come on now
I hear you're feeling down
I can ease your pain
And get you on your feet again
Relax
I'll need some information first
Just the basic facts
Can you show me where it hurtsThere is no pain, you are receding
A distant ship smoke on the horizon
You are only coming through in waves
Your lips move but I can't hear what you're saying
When I was a child I had a fever
My hands felt just like two balloons
Now I've got that feeling once again
I can't explain, you would not understand
This is not how I am
I have become comfortably numbO.K.
Just a little pin prick
There'll be no more aaaaaaaah!
But you may feel a little sick
Can you stand up?
I do believe it's working, good
That'll keep you going through the show
Come on it's time to go.There is no pain you are receding
A distant ship smoke on the horizon
You are only coming through in waves
Your lips move but I can't hear what you're saying
When I was a child
I caught a fleeting glimpse
Out of the corner of my eye
I turned to look but it was gone
I cannot put my finger on it now
The child is grown
The dream is gone
And I have become
Comfortably numb.